NURNBERGER Gary Nurnberger Architect LLC 71 Washington Rd. Woodbury, Ct. 06798
203-263-4524 gnarch@sbcglobal.net
The transformation of an idea, dream or concept into a building, residence or space is a rewarding and satisfying experience. An architect must guide an owner thru the process with understanding, sensibility and excellent communications. Gary incorporates an owner's goals into a design solution that is efficient, practical and pleasing.
Gary Nurnberger is a sole practitioner with 39 years of experience in Commercial & Residential Architecture and interior design. His work includes new construction as well as alterations to existing structures in Connecticut, Massachusets and New York. Historic preservation, adaptive re-use, feasibility studies, swimming pool design and construction management are all frequent components of his practice.
Until 1999 he was a partner in an architectural firm in New York City that designed thousands of square feet of corporate and law firm offices, building lobbies, over 120 retail stores and the Midtown branch of the International Center of Photography.
Prior to founding his own firm he worked for 3 award winning Architects and Interior Design firms after graduating from the Rhode Island School of Design in 1972. Gary is a member of the American Institute of Architects and is a LEED accredited practitioner. He is certified by the Connecticut Commission on Culture & Tourism as a Historical Architect under the standards of the US Secretary of the Interior.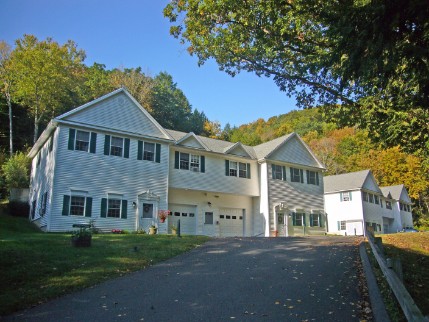 Riverwoods Senior Affordable Housing - Energy Star rated - Washington, Ct.